Most giant bamboo comes from, and is abundantly available, in China. At the same time, there is an image issue with the majority of production in China in which it is deemed as cheap, irresponsible, fast moving and environmentally damaging. Which is exactly why we at MOSO® feel it is so important to actively work on the sustainable production of bamboo. How sustainable is the production of bamboo products at MOSO®? Read about the most important production steps in which MOSO® stands out from other companies on the sustainability front and what we are doing to make a difference:
Is sustainable production of bamboo possible in China?
Yes, it is most certainly possible. Another question we get a lot is "Why not move production to Europe?" There is already a huge bamboo industry in China, so it would be defeating the point to bring this to Europe and build up everything that is already present somewhere else. Not only that, but the quality of the bamboo in Europe is in no way the same as in China. China is notorious for acres full of beautiful bamboo forests, as far as the eye can see. The climate in Europe, and many other climates for that matter, are just not suitable for giant bamboo. There are several examples where this has been attempted, but the results were not promising which means that working with partner factories in an already established industry is the way to work with the bamboo market. This is something MOSO® has managed well over the years with, currently, 21 MOSO® colleagues in China constantly working on the sustainable production of bamboo by monitoring everything that happens.
How does MOSO® ensure the production of bamboo is sustainable?
Where bamboo is booming business in several regions of China, there are a lot of variables in place. The amount of factories and transport involved, the quality of the strips used, glue content, suppliers and so on. These are all steps in the production that MOSO® has come to master over the last 20 years in order to make the production of MOSO® Bamboo sustainable, while ensuring the high quality you all know and love. Read our webpage about how we produce MOSO® bamboo products in detail here. Here you see the challenges along with how MOSO® has found solutions to ensure sustainable bamboo production.
Harvesting the bamboo stem
MOSO® ensures that not only the bamboo forest management, but also the stem selection and purchase process, are carried out as sustainably as possible.
Challenges of sustainable production and the MOSO® bamboo solution
Harvesting too young / old


Responsible harvesting and ensuring that 20-25% of the bamboo stems are harvested to further strengthen the mother plant

Waste of the bamboo stem
Being as thorough as possible and using the full stem by sending all sections to the correct industries – lower sections are fit for industrial bamboo products, higher sections (narrower) are sent to other bamboo industries such as chopstick, toothbrushes and other similar commodities.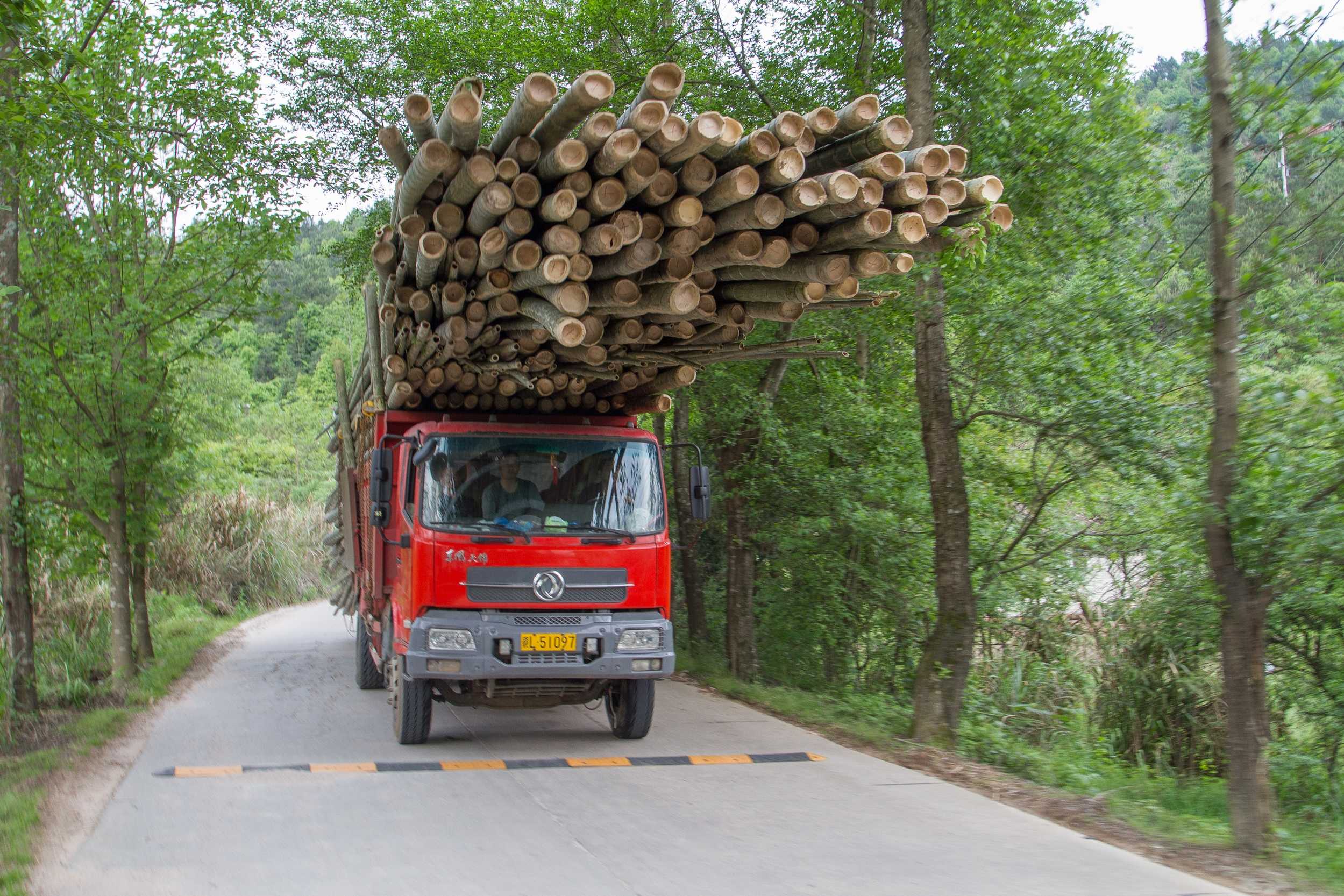 Skinning and crushing strips
Bamboo is split into strips that must be skinned and profiled or crushed in order to make strips suitable for production. Here there are also several steps that are crucial for the sustainability.
Challenges of sustainable production and the MOSO® Bamboo solution
Too much skin left on the strip resulting in bonding issues
Paying a higher price for thorough stripping and checking quality. The more the strips are skinned, the more bamboo waste is created to generate bio energy, but this comes with a cost. Inspectors ensure only suitable strips are used for production.
Minimal crushing resulting in less bonding capability and possible stability problems in the future
Crushing leads to waste but is required to give the material the high stability that MOSO® requires. Inspectors ensure only suitable strips, that are fully crushed, are used for production.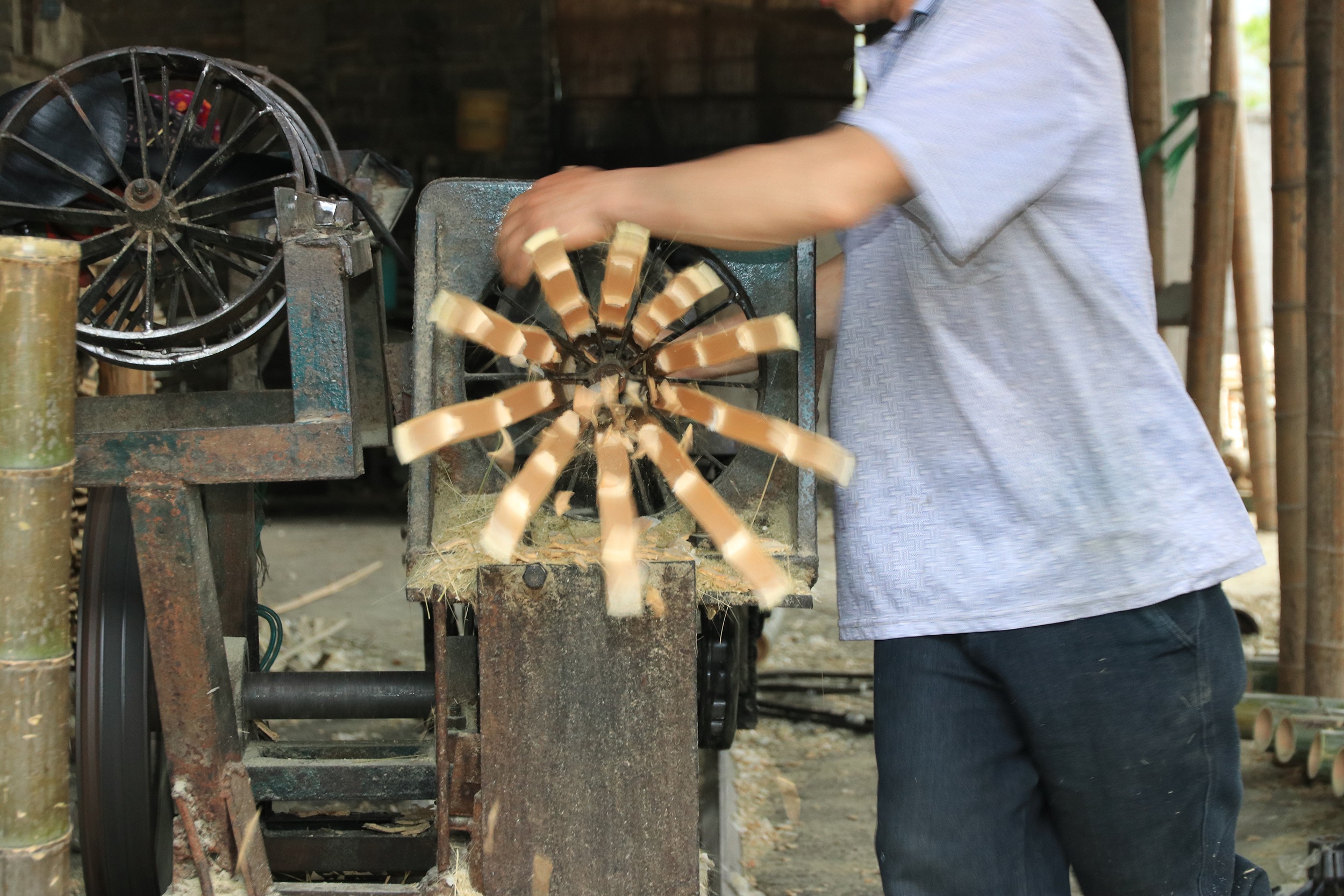 Bonding the bamboo strips
One of the most frequently asked questions is: how can bamboo be sustainable when glue is used? A bonding agent is essential to create the industrial products MOSO® produces. MOSO® is constantly working on this aspect of the production, read more about the glue in this blog. Discover how MOSO® ensures this is as sustainable as possible.
Challenges of sustainable production and the MOSO® Bamboo solution
Self-made or locally sourced glue with harmful contents
Only producing with respectable brands such as Dynea® to ensure the highest quality and that no unnecessary harmful chemicals are used.
Scarce availability of bio resins
MOSO® aims to switch to a fully bio based glue, but although extensive testing has been done, the quality is not the same. It is being worked on!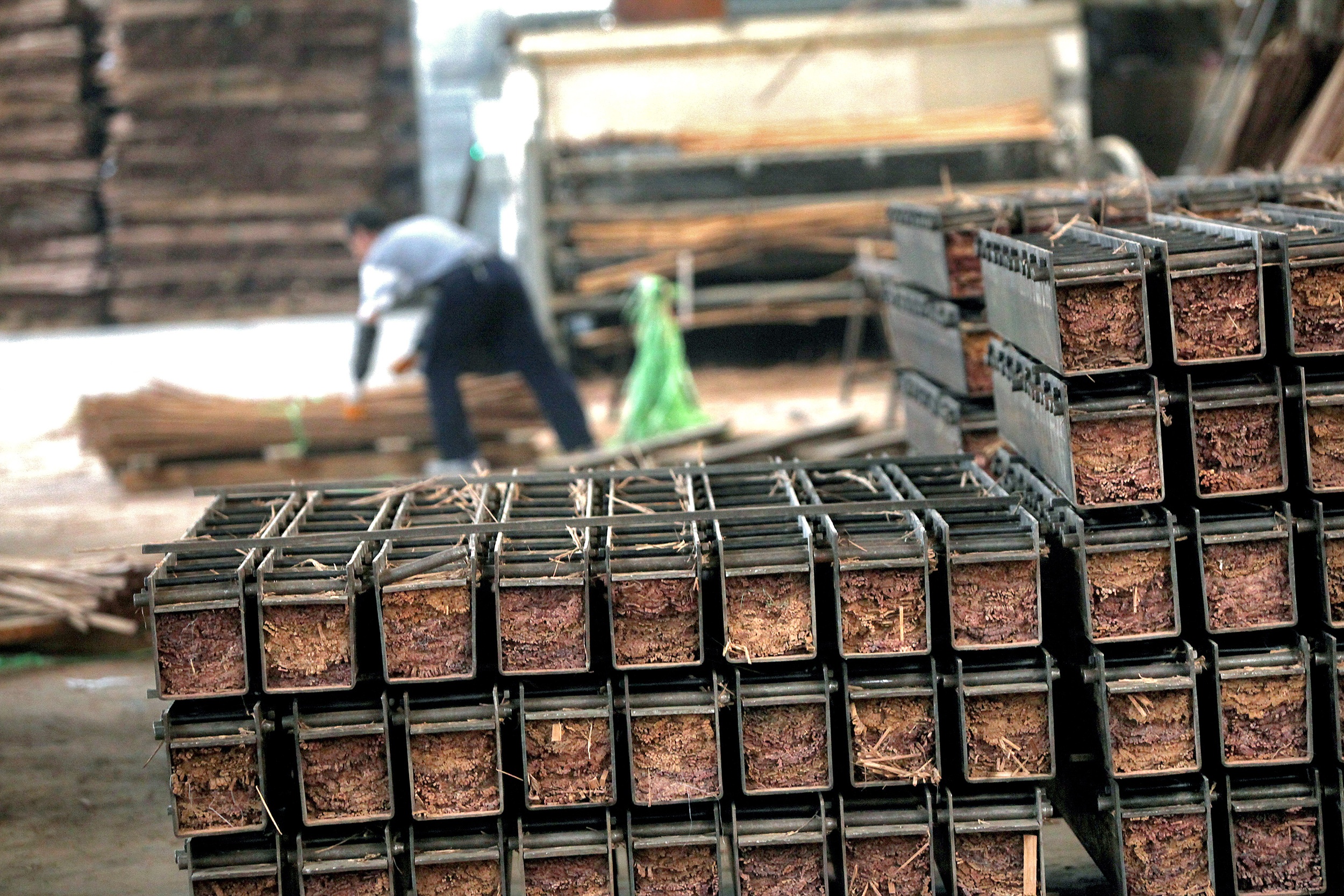 Moving with the times to accelerate sustainable production
As the demand for MOSO® Bamboo X-treme® increases, MOSO® increased the production by investing in a new, more sustainable factory, together with our Chinese partner. The energy supply is actually a "factory in a factory" with a power station inside the factory and holding a capacity of 14 megawatt (1 megawatt is enough to supply energy for 1000 households). Not only is this factory self-sufficient, but the resource used to generate this power is the bamboo waste from the production. This waste is pressed into small "pellets" used to generate energy. By doing this, the production facility saves 20% of the energy compared to traditional systems, meaning that MOSO® is evolving with the market in multiple ways.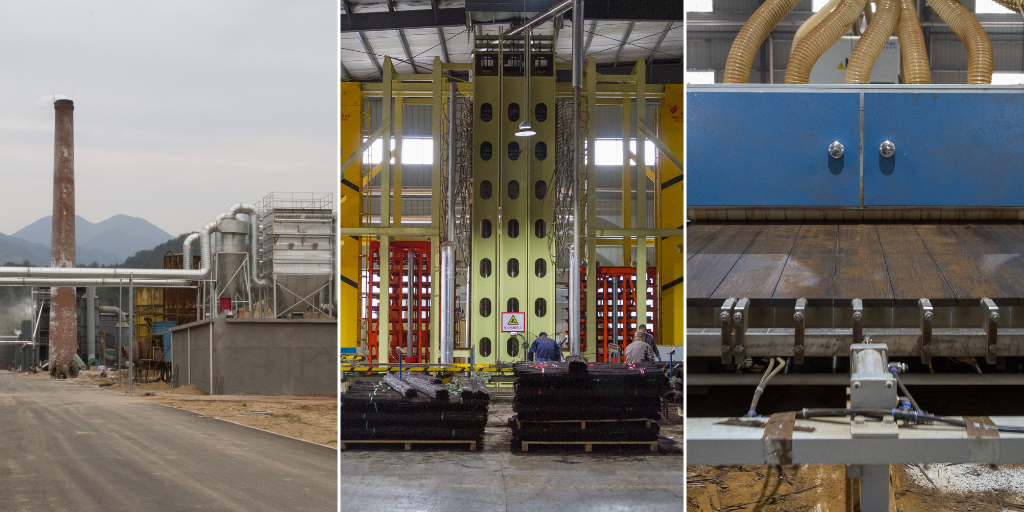 Are you interested in knowing more about the sustainability of bamboo products? Read this blog about carbon storage in bamboo products.
Would you like to know about the sustainability of MOSO® Bamboo Products?