MOSO® Bamboo X-treme® brings advantages that other Thermally Modified products do not. Bamboo X-Treme is Class A fire rated in both the US and Canada. It is also certified for Wildland Urban Interface (WUI) in California and the Pacific Northwest. Most other Thermally Modified products only rate as Class B for flame spread. When choosing a Thermally Modified product for high fire zones, it is important to consider WUI Certification and a Class A flame spread rating.
Thermally Modified wood is Class B fire rated and thus less fire-resistant due to the highly elevated temperatures it is subjected to during the modification process. The process of Thermal Modification changes the chemical composition of the wood, making it more durable and resistant to decay, but also very dry, and more susceptible to ignition and fire spread. When Thermally Modified wood is exposed to high temperatures and fire hazards, it can catch fire and burn quickly, releasing toxic fumes and potentially causing structural damage to buildings. Here is a side by side of the ASTM E84 test result for Bamboo X-treme® compared to Thermally Modified Ash:
MOSO® Bamboo X-treme® Fire ASTM E84 test results

Thermally

M

odified Ash

ASTM E84 test results
This lack of fire-resistance is a major limitation of Thermally Modified wood, and it is important to consider when selecting materials for construction or furniture applications. While Thermally Modified wood has many benefits, such as improved stability and durability, it is not suitable for use in high-risk fire areas or applications where fire-resistance is a critical requirement.
Thermally Modified Bamboo X-treme®, on the other hand, is a class A fire rated product and can be used in areas where fire-resistance is of utmost importance. Bamboo X-treme® Decking is listed under OSFM listing number 8110-2278:0500 and Bamboo X-treme® Siding is listed under OSFM listing number 8110-2278:0501. This has already been a reason for many to choose Bamboo X-treme® in their projects, just like the Unire Business Center courtyard in San Diego: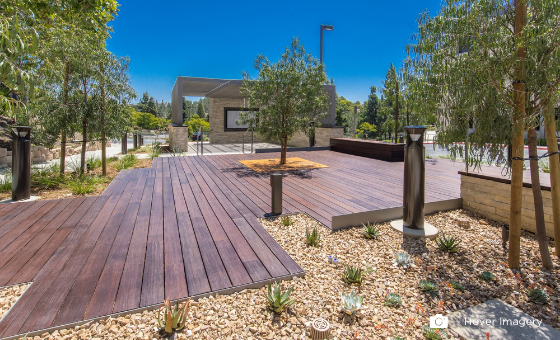 Or this almost 400 ft high building in the Netherlands, in which the fire rating of the siding was absolutely crucial!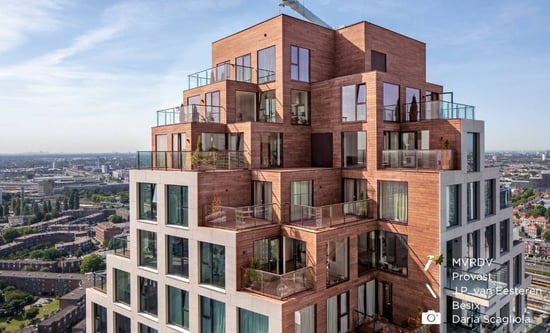 Want to know more?
with our experts if you are interested in the full test reports of MOSO® Bamboo X-treme® or if you would like to know more about thermally modified bamboo!